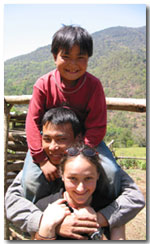 A gift of stock can provide much needed support for many special Amicus projects and offer you financial benefits as well.
Publicly traded securities (stocks, bonds, etc.) may be transferred to Amicus, entitling you to an tax deduction for the value of the securities. With a gift of securities to Amicus, you avoid any capital gains taxes you might be liable for if you sell the stock.
Gifts of appreciated securities that pay little or no dividends make especially good choices for charitable contributions.
If you would like more information on this or any other special giving options to Amicus, please feel free to email donorservices@amicusfoundation.org, or call us at 808-828-2828