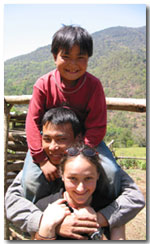 A residence, vacation home, farm, vacant lot, or commercial property that has appreciated in value over the years may be donated to Amicus.
In most instances, you may claim the full market value of the property as a charitable contribution and avoid the capital gains tax you would incur if you sell the property.
A qualified appraisal of the property is generally required before the gift is made. Gifts of real property may be used or sold by Amicus with the proceeds applied to our programs.
If you would like more information on this or any other special giving options to Amicus, please feel free to email donorservices@amicusfoundation.org, or call us at 808-828-2828