Make a difference in your life, make a difference in someone elses...
Dear Friends,
The irony that "money can't buy happiness" has never stopped us from trying. Yet loneliness, violence and mental illness are at an all time high in our wealthiest nations. Everywhere we look, genuine happiness and contentment seem fleeting and difficult to hold on to.
I genuinely believe that to share what we have, to be open handed, is to discover the wish-fulfilling jewel of generosity, a jewel which all spiritual traditions praise as the antidote to our self embroiled suffering.
As an organization, Amicus believes giving is a two way gift. In fact, we are committed to making it so. Through providing material resources, hope and inspiration, we believe that the "giver" has the opportunity to create new connections and purpose that can forever change their life.
It is my experience that giving is the practice that gives us back who we really are.

Thanks for supporting Amicus,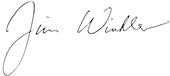 James Winkler