An unforgettable, harrowing one hour ride in a 4WD pickup truck and a half hour hike through the jungle, takes you to this Karen outreach school. On this particular day, almost everyone had gone to harvest rice. For very little cost, Children of the Forest has been able to help build simple bamboo classrooms, provide teaching materials and support local teachers in Karen and Mon villages in Thailand and across the border in Myanmar (Burma). For these poor and struggling grass roots initiatives, just a little financial assistance can be of enormous benefit.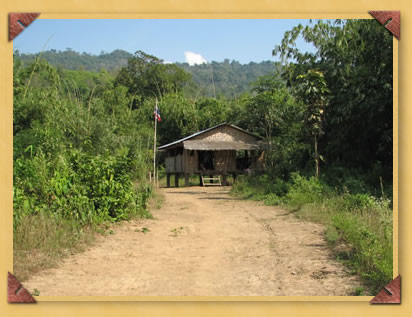 This outreach school in a remote area is the only school these children have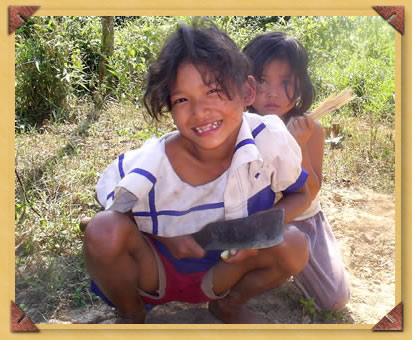 Children whose only hope is an education.